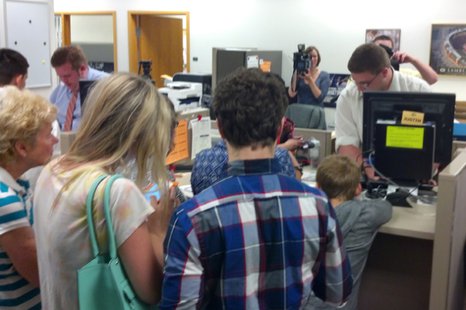 CHICAGO (WTAQ) - A federal appeals court struck down same-sex marriage bans in Wisconsin and Indiana Thursday afternoon.
The 7th Circuit Court of Appeals in Chicago called the 2006 ban unconstitutional -- and a three-judge panel scolded officials in both states for the reasons they gave to keep the bans.
The appellate judges said the only rationale the states made with any conviction was that same sex couples cannot produce children.
The court's 40 page opinion said the states' reasoning was "so full of holes, that it cannot be taken seriously."
The attorneys general of both Wisconsin and Indiana appealed district court decisions which struck down their gay marriage bans.
Wisconsin Attorney General J.B. Van Hollen said he would appeal Thursday's ruling to the U.S. Supreme Court.
Justice spokeswoman Dana Brueck said the gay marriage ban will stay in place until all appeals are exhausted. That was after Madison Federal Judge Barbara Crabb put a hold on her ruling in June which found the gay marriage ban unconstitutional.
(Story courtesy of Wheeler News Service)