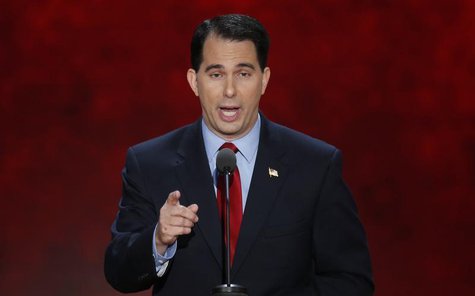 MILWAUKEE (WTAQ) - The chair of the Democratic National Committee Wednesday slammed Governor Scott Walker's record on women's issues.
Debbie Wasserman Schultz and House Democrat Gwen Moore were among those appearing at a roundtable discussion at the Milwaukee Athletic Club.
Wasserman Schultz said the Republican Walker has, in her words, "given women the back of his hand."
She attacked the governor's opposition to raising the minimum wage, and the GOP's tightening of abortion rules.
The Florida House Democrat also criticized Walker for agreeing to stop letting victims of job discrimination seek damages in state courts -- forcing them to use the more expensive federal court system.
Wasserman Schultz called the Wisconsin governor's race a "major race" for Democrats.
(Story courtesy of Wheeler News Service)