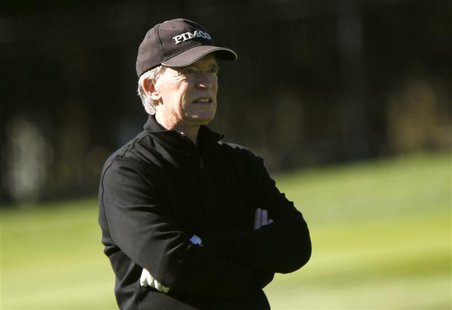 NEW YORK (Reuters) - Pimco's Bill Gross, manager of the world's largest bond fund, said on Thursday that the global economy has become difficult to stabilize and that investors should seek safety in shorter-dated bonds and inflation-protected Treasuries.
In his September letter to investors, Gross said that central banks' easy money policies have become less effective in generating economic stability, and that zero-bound interest rates have threatened finance and investment in the "real economy.
"Why invest in financial or real assets if bond prices could only go down, and/or stock prices could no longer be pumped up via the artificial steroids of QE?," Gross said, in reference to stimulative policies like the Federal Reserve's $85 billion in monthly purchases of Treasuries and agency mortgages.
Gross added that liquidity will be "challenged" when policymakers begin to conclude their easy money policies and that stocks may also be "at risk" when the Fed ends its bond-buying program.
In light of economic instability and central banks' focus on "forward guidance," or the likely path of future interest rates, shorter-dated bonds are the most reliable investment, Gross said. The Fed has held the federal funds rate in a zero to 0.25 percent range since December 2008.
"If unemployment and inflation rates can be at least closely guesstimated, then front-end yields become the most reliable bet in the ballpark," Gross said in the letter, entitled "Seventh Inning Stretch."
Gross, whose flagship Pimco Total Return Fund is the world's largest bond fund with $251 billion in assets, added that investors should seek shorter-dated Treasuries or credit, while also seeking longer-dated TIPS to protect against future inflation.
Gross is a founder and co-chief investment officer at Pacific Investment Management Co, a unit of European financial services company Allianz SE . The firm had $1.97 trillion in assets as of June 30, according to the company website.
(Reporting by Sam Forgione; Editing by Nick Zieminski)