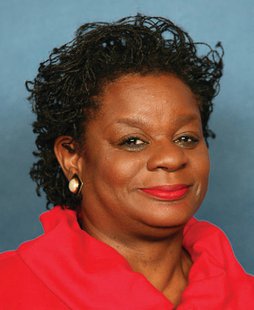 WASHINGTON D.C. (WTAQ) - A Wisconsin House Democrat says you don't need a faulty Internet site to sign up for Obama-care.
Milwaukee's Gwen Moore says people should seek out other ways to buy the insurance they're required to have by January first -- like using the toll-free phone number, or getting an application by mail.
Thursday, developers of the troubled Healthcare.gov Web site traded accusations with the federal government during a lengthy hearing on the site's technical problems.
Some Democrats have joined Republicans in calling for a delay of the insurance purchasing requirement, due to the Web site's ongoing access problems.
Moore, however, is moving full-speed ahead on Obama-care, calling it an unprecedented opportunity to get quality health care at affordable rates.
She held a series of meetings last week in Milwaukee to show people how to sign up. Moore does say the Web site's hang-ups are unacceptable, and she's confident they'll be fixed soon.
Janesville House Republican Paul Ryan says the federal government continues to have no answers for anyone about the Web site.
Ryan said earlier this week that Health-and-Human Services Secretary Kathleen Sebelius should resign -- and he still calls the problems a "fiasco."
Ryan said the Obama White House has spent over three years and a half-billion-dollars on the new health reform and quote, "Look at what we have."