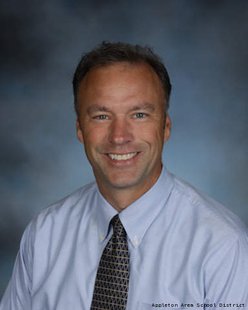 CHILTON, WI (WTAQ) - The principal at Appleton's Janet Berry Elementary school has pled not guilty and asked that charges against him be dismissed.
On Tuesday, Richard Waters' attorney entered that plea on his behalf because he was not required to appear at the court hearing.
Waters is charged with misdemeanor counts of failure to report child abuse and obstruction.
The charges come after a teacher at the school, Mary Berglund, was convicted of battery of a special education student. She was placed on probation.
In the motion to dismiss the charges, Waters' attorney argues that once Waters was informed of the allegations, he reported them to his supervisor, and that he did not destroy any documents.
"For the second time (and with no substantial additional information) the State has slandered the name of a school administrator who followed the AASD procedures that existed in January 2011 for investigating and referring complaints of child abuse," wrote attorney Len Kachinsky.
A signature bond was set. The defense also asked for a new judge in the case, so no hearing dates were set.