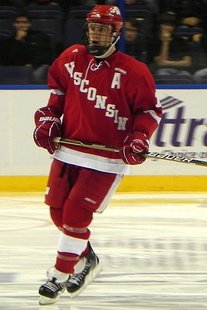 GRAND FORKS, ND (WTAQ) - The second-ranked Wisconsin women's hockey team earned a 0-0 tie with fourth-ranked North Dakota Friday night.
It's the first time North Dakota was held scoreless all year.
Junior Blayre Turnbull sealed the shootout draw in the third round, making it the first time the Badgers have ever won a shootout with North Dakota.
Senior Alex Rigsby got her 26th career shutout, second most in school history.
The series wraps up Saturday night at 7:00.