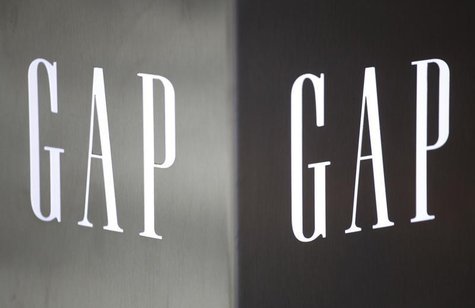 (Reuters) - Gap Inc on Thursday reported a better-than-expected 9 percent rise in profit, helped by modest sales gains, and stuck to its profit forecast for the year.
The upcoming holiday season is expected to be tough for retailers as U.S. shoppers plan to spend less and are demanding big bargains. Retailers from Macy's Inc to Wal-Mart Stores Inc are responding with massive discounts, which are likely to hurt margins.
Gap's gross margins fell to 40 percent in the third quarter ended November 2, from 41.2 percent last year.
The San Francisco-based company, known for its namesake, Old Navy and Banana Republic brands, reaffirmed its profit forecast of $2.57 to $2.65 per share for the year ending in February.
Analysts on average were expecting profit of $2.74, according to Thomson Reuters I/B/E/S.
Gap also announced a new $1 billion share repurchase program.
The company said third-quarter net income rose to $337 million, or 72 cents per share, from $308 million, or 63 cents per share, a year earlier.
Gap said third-quarter net sales rose 3 percent to $3.98 billion. The quarter's same-store sales were up 1 percent.
Analysts on average were expecting a profit of 71 cents per share, on revenue of $3.97 billion.
The company had pre-announced its quarterly numbers on November 7.
Gap shares were trading down slightly at $41.00 after the bell. They closed at $41.86 on the New York Stock Exchange on Thursday.
(Reporting by Phil Wahba in New York and Maria Ajit Thomas in Bangalore; Editing by Phil Berlowitz and Saumyadeb Chakrabarty)