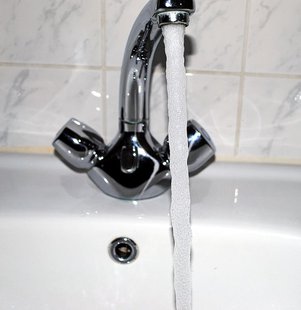 TOWN OF HULL, WI (WTAQ) - Residents of a town next to Stevens Point have had a water shortage for a month -- and at least some town officials blame a relatively-new city well.
John Holdrige, the town of Hull's chairman, says Stevens Point has an obligation to investigate whether a city well installed last year caused almost 70 town residents to have problems with their private wells.
The Stevens Point Journal says the problems are so severe that Hull residents sometimes cannot wash dishes, take showers, or do their wash.
Holdrige asked Point Mayor Andrew Halvorsen to investigate. He says it's a huge issue, because around a-third of Portage County residents have their own well water.
City utilities director Joel Lemke said he needs more information about what's happening. He said the city's monitoring showed that water levels had stayed within a few feet of previous levels, after the city's well began pumping.
Hull town officials said 33 of their residents have replaced their private wells, and 34 others were still having problems at last word.