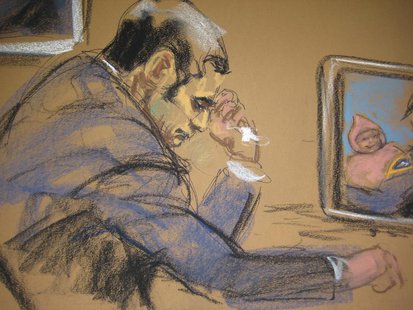 NEW YORK (Reuters) - A federal jury in New York on Tuesday convicted New York police officer Gilberto Valle of all counts in the so-called "cannibal cop" case, including conspiring to kidnap, cook and eat women.
A jury of six men and six women reached its verdict on the fourth day of deliberations in U.S. District Court in Manhattan.
In addition to the kidnap conspiracy charge, the jury convicted Valle of a charge of improperly accessing a law enforcement database, which U.S. prosecutors said he used to help find his intended victims.
Valle, 28, faces life imprisonment on the top charge of conspiring to kidnap.
(Editing by Barbara Goldberg)