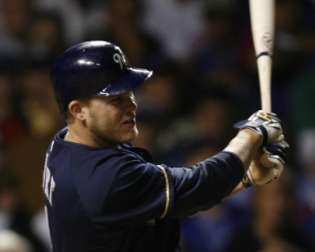 MILWAUKEE (WTAQ) - A Friday morning MRI shows Milwaukee Brewer first baseman Corey Hart's surgery on his right knee is healing as expected.
That's positive news for manager Ron Roenicke.
Hart is said to be off his crutches and able to drive again. This latest evaluation means Hart can begin to rehabilitate his knee more aggressively.
The timetable for his returns continues to be in mid- to late-May.
Another Milwaukee first baseman, Matt Gamel, had a second surgery on his right knee Friday.