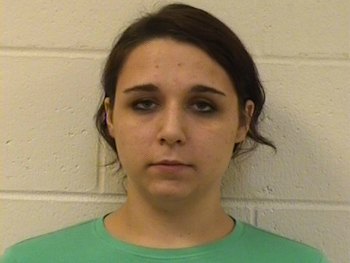 UNDATED (WSAU-Wheeler News) A judge in Wausau is expected to decide Monday whether a jury can hear key evidence against a woman accused of torturing-and-killing her ex-boyfriend's dog.
An attorney for 21-year-old Sean Janas of Wausau claims that police illegally obtained a diary, which included hopes that the dog named Mary would die. It also had details on how the German shepherd-Labrador mix could be forced to take pain pills and drink bleach. According to prosecutors, the boyfriend's father found the diary while cleaning out a house. He turned it over to police.
Mary died in June of 2012, and Janas was charged four months later with poisoning and mistreating an animal, and obstructing police. Her trial has been delayed twice, and she rejected a plea deal along the way. A four-day trial is now set to begin January 21st.
The case attracted a worldwide following on social media, as animal rights supporters called for a strong penalty. Hundreds of animal lovers attended a court hearing earlier in the case -- and the judge ended up sealing the defendant's address from online court records.