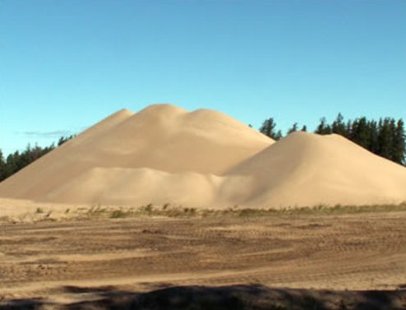 MADISON, Wis. (WSAU) -- A Marshfield sand processing facility has been told to pay $80,000 for violating Wisconsin's air pollution laws.
Completion Industrial Minerals, LLC was found to have several violations, including failing to update their construction permit application to show changes, constructing the facility after the permit expired, failing to prepare a fugitive dust plan and making daily records of dust plan activities, failure to install a continuous emission monitor, and failure to provide the Department of Natural Resources with a malfunction prevention and abatement plan.
Most of Completion's violations occurred around the time its facility started operating. The Attorney General's office says Completion cooperated with the DNR and addressed the violations soon after the violations were discovered.
Modifications to the approved construction plans and the construction that was completed after the permit expired involved projects that reduced Completion's particulate matter emissions.
The settlement was approved by Wood County Circuit Court Judge Nicholas J. Brazeau, Jr.
Completion Industrial Minerals, LLC is based in Fort Worth, Texas.