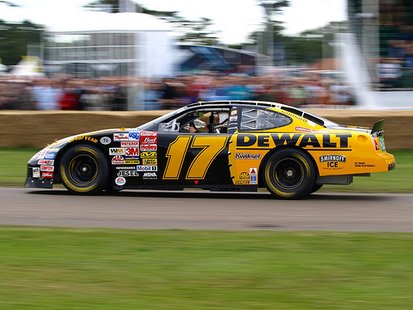 BRISTOL, TN (WTAQ) - Wisconsin-native Matt Kenseth takes the checkered flag at Saturday night's Sprint Cup race.
The win is his third at Bristol and the 29th of his career – more importantly, the win also locks him in for a Chase for the Cup berth.
Kenseth held off rival Kasey Kahne to close out a wild race full of crashes and drama in pit row.