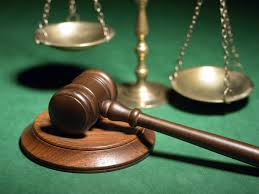 WAUKESHA, WI (WTAQ) - A man who killed two Waukesha County police officers almost 39 years ago is one step closer to being released from a mental institution.
A judge gave tentative approval to Alan Randall's release Thursday – but the final decision was delayed for a month to give the state time to find housing for him.
Randall is now 55. He was 16 when he killed Summit town police officers Wayne Olson and Rocky Atkins in January of 1975. He was also accused of killing a neighbor a few days earlier, but a jury acquitted him on that charge.
Randall was found not guilty by insanity in the officers' killings.
Experts said Randall had not suffered from a mental illness since 1989. For the last 7 years, he had an outside job while living at the state's Mendota Mental Health Institute.
Families of the slain officers said they did not want Randall to return to Waukesha County. He says he'd rather in stay in Madison or Neenah where he has opportunities to work.
Before moving to Mendota, Randall worked at an art gallery while living at the Winnebago Mental Health facility in Oshkosh.