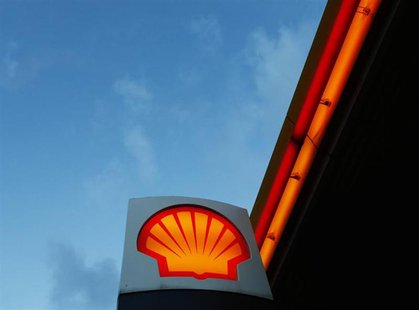 By Andrew Callus
LONDON (Reuters) - Rising costs, a surge in oil thefts and disruption in Nigeria and other negative factors hit profits at Royal Dutch Shell on Thursday, leading outgoing chief executive Peter Voser to call the second quarter result "disappointing".
Shell said it took a $700 million hit for a combination of Nigeria and for the tax impact of a weakening Australian dollar, and warned that Nigeria itself faces a $12 billion annual bill for the disruption. Shell recently put more of its Niger Delta activities up for sale.
Adjusted second quarter net earnings on a current cost of supply basis came in at $4.6 billion, down from $5.7 billion a year ago and below analysts' expectations of a result that would have been little changed on last year.
"Higher costs, exploration charges, adverse currency exchange rate effects and challenges in Nigeria have hit our bottom line," said Voser, who is due to step down at the end of this year. "These results were undermined by a number of factors - but they were clearly disappointing for Shell."
Shell vies with U.S.-based Chevron for the world number two spot among investor-controlled oil companies behind Exxon Mobil . Exxon is due to report results later on Thursday.
(Reporting by Andrew Callus; Editing by Paul Sandle)