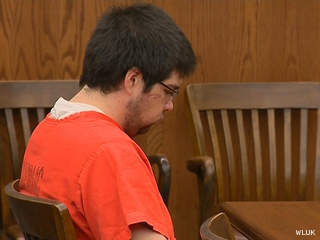 FOND DU LAC, WI (WTAQ) - A man facing charges in connection with driving into a group of motorcycles in Fond du Lac County back in May won't undergo another competency exam.
Clinton Lovelace is charged with a dozen counts, including 2 vehicular homicide charges, for allegedly plowing into the group of bikers. Two of them, Dan Winsemius and Doug Yonkers, were killed.
Fond du Lac County Circuit Court Judge Gary Sharpe has already ruled that Lovelace is competent to stand trial. However, because Lovelace says he cannot remember the crash - and therefore can't assist in his own defense - his attorneys asked the court for another competency exam.
In his three-page ruling, Sharpe writes "the issue, actually, is whether he is suffering from amnesia and whether that amnesia would deny him a fair trial."
Sharpe says it would be up to each side to present expert witnesses to bolster or counter the amnesia claim at trial. There he denies a second court-ordered exam "because the court has already made a determination as to competency to proceed and the parties may orchestrate an additional examination in supporting their respective positions as this matter progresses."
Furthermore, Sharpe says he is "unable to and has not yet been asked to conclude that the defendant's alleged amnesia would deny him a fair trial. That issue can certainly be revisited as more information becomes available and certainly is an issue that can be considered upon the conclusion of a trial after all testimony is in and known to the court." A trial date for Lovelace has not been scheduled.