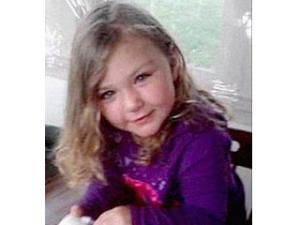 SIREN, WI (WSAU) - A western Wisconsin couple accused with neglect in the death of their three year old daughter will face initial appearance to the charges today.
Thomas Williams and Jenna Danish shuffled into court in Burnette County Monday afternoon to face a bond hearing to charges of child neglect resulting in the death of three year old Reena Mae Williams. Her body was found in a canal in August, just hours after a neighbor spotted the little girl walking in the street barefoot.
Investigators conducted a search of the family's home earlier this week, and found several disturbing things. According to the criminal complaint, the windows facing the canal were covered with sheets. officers also found regular and synthetic marijuana, along with paraphernalia in the home.
The complaint also describes the home is surrounded on three sides by water without appropriate fences or safety devices, and that it was not a safe place for a three year old child. Williams was the caretaker of the dam on the property.
A witness claims the couple didn't pay close attention to the child and were negligent parents. That witness also says Reena was often very dirty, and it was not uncommon for the girl to wander from home and go to the lower dam. That same witness claims the child's mother was a daily user of mind altering substances.
The complaint also lists two witnesses that had seen the 3-year-old alone or with a dog and no adults in downtown Danbury, about a mile-and-a-half from the family's home. The dog also appears neglected, with foot and toenail problems, hair loss, and lots of fleas.