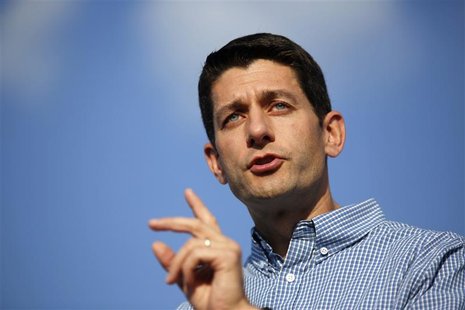 MILWAUKEE (WTAQ) - Republican vice-presidential candidate Paul Ryan says more able-bodied Americans have become dependent on government in the last four years under President Obama.
But in a long interview with the Milwaukee Journal Sentinel, the House Budget chairman from Janesville dispelled the notion that people on government programs are there by choice.
Ryan was responding to Mitt Romney's comments at an earlier fundraiser, stating that the 47 percent of Americans who don't pay taxes have a "mindset" and feel entitled to things like health care.
On a Saturday night flight from Georgia to his Janesville home, Ryan told a Journal Sentinel reporter that he rejects the notion that the so-called "producers" who pay taxes are Republicans, and the "takers" on government aid on Democrats. And Ryan said economic growth is the key to prevent it from happening.
Ryan also took issue from conservatives who say he's been too vague during his campaign. He said there's a lot of time left in the campaign to talk about more specifics. And Ryan said Romney took a big step by naming him as the vice presidential choice, because he already proposed a host of specifics in two federal budgets.
Ryan said he also takes issue with fellow Republican Governor Scott Walker, who has said that Romney has not pumped passion into the campaign. But Ryan says he's never been told by Romney to quiet things down, or do anything differently. He also believes he'll add a few points to the Republican vote in Wisconsin because, "I'm the hometown guy – people know me."