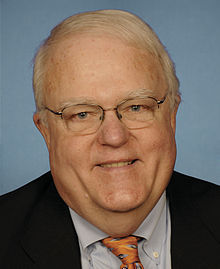 WASHINGTON D.C. (WTAQ) - Wisconsin Congressman Jim Sensenbrenner is a co-author of a bill giving congress more oversight of the anti-doping agency which is accusing Lance Armstrong of using performance-enhancing drugs.
The U.S. Anti-Doping Agency has stripped Armstrong of his seven victories at the Tour de France.
The bill would force the USADA to provide accused athletes with specific written notice of allegations of doping.
The agency would have to give Congress an annual report on the actions it has taken and notify lawmakers when it changes its rules.
Armstrong denies doping, but he has dropped his fight against the USADA.