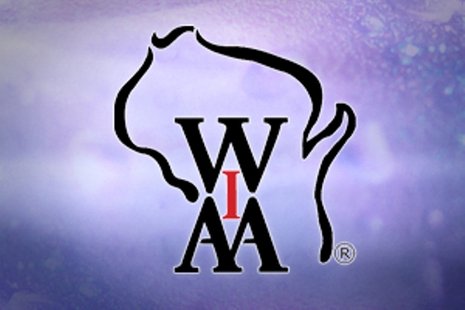 KIMBERLY, WI (WTAQ) - Two high school athletes have been reinstated to play sports after their images were unknowingly used in an Appleton Post-Crescent marketing campaign, violating WIAA rules.
In an exclusive interview on WTAQ's Jerry Bader Show Friday, Phil Scholl spoke out after receiving a notice Thursday that his daughter, a varsity swimmer and hurdler from Kimberly High School, was ineligible to play because of the violation.
The marketing campaign began in July, but has since been stopped. Scholl says he reached out to the marketing department at the Post-Crescent and says they claimed the image was theirs and could do what they want with it.
Scholl says he immediately asked the paper to take down the image out of concern for the safety of his daughter and learned she may be violating rules of amateur play with the Wisconsin Interscholastic Athletic Association.
Scholl says he contacted the WIAA who initially said everything would be fine.
The photo in question involved Scholl's daughter, and another female hurdler from Neenah High School.
On Thursday, Neenah High School Activities Director Jim Strick called to make sure his athlete was also in the clear, but the WIAA handed down a ruling against the students. WIAA's Wade Labecki says the families were unaware that the images were being used, but it still was a violation.
Appleton Post-Crescent Publisher Genia Lovett says she became aware of the issue that they used a news image for a marketing campaign and reached out to the WIAA to clear up the situation. Lovett says she told the WIAA they were pulling all the images from the marketing campaign.
On Friday, the WIAA reversed their Thursday decision that ruled the students ineligible.
Lovett says this issue is also being addressed with the rest of Gannett-owned newspapers in Wisconsin because it raises serious questions about the images of high school players. Lovett gave an example of video used by televison stations.
Lebecki says they will be working with newspapers and other media outlets on the proper use of images of high school players.
WIAA spokesman Todd Clark says they are reviewing the issue and will be working on it to prevent something like this from happening again.