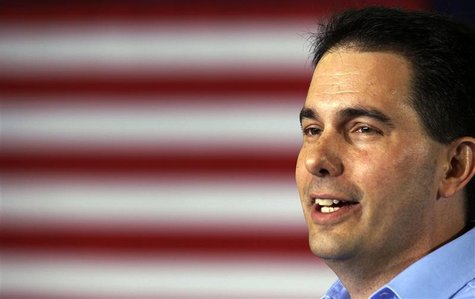 MILWAUKEE, WI (WTAQ) - Governor Scott Walker says Republican Mitt Romney should use his running mate Paul Ryan more than he is.
On the Charlie Sykes show today on WTMJ Radio in Milwaukee, Walker said he hasn't seen the passion that he knows Ryan has inspired it Romney – and he believes it's due to what he called a "push-back" from Romney's national campaign.
If Romney wants to win, Walker says the Janesville congressman should not only have a more high-profile presence on the campaign trail – Ryan's enthusiasm must also rub off more on Romney.
Walker told Sykes quote, "Too many people are restraining him from telling his vision."
Some conservatives have criticized the former Massachusetts governor for not using Ryan more – and not being more specific about his budget plans, which is one of Ryan's strong suits.