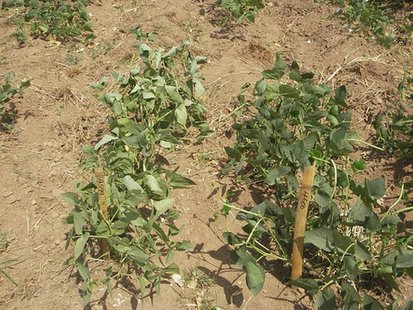 MADISON, WI (WTAQ) - For the second week in a row, all of Wisconsin is officially in a drought.
The far north managed to escape this summer's dry conditions until about 3 weeks ago.
Thursday, the U.S. Drought Monitor said a relatively narrow stretch from northwest to southeast Wisconsin is officially in a moderate drought.
Almost everything to the south of that is in a severe or extreme drought. Everything to the north is abnormally dry, the weakest drought category.
The new map reflects conditions as of Tuesday.
More rain has fallen throughout the Badger State this week, and there's even more in the forecast through Saturday. But officials say it has not been enough to ease Wisconsin's parched farmlands very much.
The extreme drought continues in only two full counties – Lafayette and Green. Parts of Grant, Iowa, Dane, Rock, and Walworth counties are also in the extreme category.
Nationally, about one-fifth of the 48 mainland states remain in the two worst drought groupings – extreme and exceptional.
The Drought Monitor says recent rains in the Corn Belt came too late to save crops that were already damaged. But the new moisture could still prop up soybeans which are still maturing.