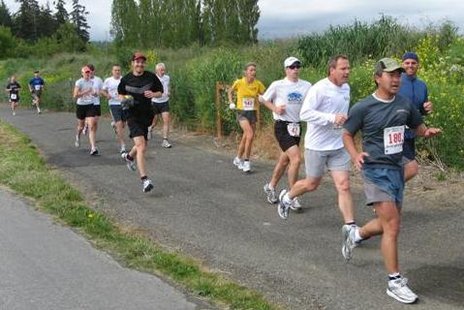 APPLETON, WI (WTAQ) - Drivers in Appleton are being warned about street closures on Sunday to make room for the Fox Cities Marathon.
Appleton police say several streets will be closed Sunday morning on the city's south side for runners.
Streets closing are Midway Rd. between Oneida St. and Telulah Ave., Telulah Ave. between Miday Rd. and Harding Dr., Harding Dr. between Telulah Ave. and Schaefer Cir., Schaefer Cir. between Harding and Schaefer streets, Schaefer St. from Schaefer Cir. north to Schaefer Cir. south, Schaefer Cir. from Schaefer St. to Driftwood Ln. and Driftwood Ln. from Schaefer Cir. to Dietzen St
Calumet St. will also be closed to eastbound traffic between Eisenhower Dr. and Coop Rd. Drivers headed west will be allowed to pass through gaps in the runners.
Oneida St. between Highway 441 and Midway Rd. will also be closed between 6:45 and 7:30 a.m.
Police also remind drivers that overnight parking on city streets is not allowed. Any vehicle parked on the marathon course on Sunday morning will be towed.
Marathon organizers are expecting as many as 7,500 total runners and walkers to participate in events on Friday, Saturday and Sunday.