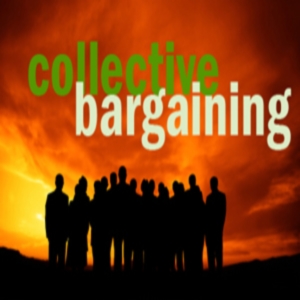 MADISON, WI (WTAQ) - Government employees in Dane County might become the first to take advantage of last week's court ruling that struck down the nearly full ban on public union bargaining.
The Wisconsin State Journal said county unions and their bosses are scrambling to extend fully-negotiated contracts for their workers through 2015. And the County Board is scheduled to act on those extensions Thursday night.
Before the bargaining limits took effect a year ago, Dane County and its unions agreed to contracts through 2014. And County Board Chairman Scott McDonnell says local unions and governments can negotiate new deals as long as last Friday's court ruling remains in place.
Cullen Werwie of Governor Scott Walker's office said it's unfortunate the county is not using the tools the new union law provides for local governments to save money for taxpayers. But Josh Wescott, a spokesman for County Executive Joe Parisi, says the county uses, "the right tool for the job," and "those tools are communication, collaboration, and cooperation."
Critics express concern that the county might have to lay off workers if money gets tight, but McDonnell says the county's reserves are growing.
State Attorney General J.B. Van Hollen is appealing last week's court decision to strike down the bargaining limits for local governments and public schools. And he has asked that the law go back in effect while the appeal is being reviewed.
Van Hollen told a law enforcement conference in Ashwaubenon that he expects a decision on a temporary stay within two weeks.