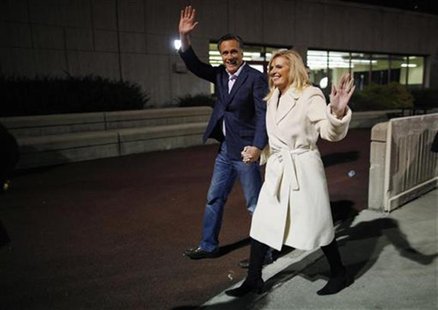 MILWAUKEE (WTAQ) - Ann Romney says her husband Mitt will make the economy work for women if he's elected president in November.
Romney and Wisconsin's First Lady, Tonette Walker, appeared before several hundred supporters Thursday afternoon at Marquette University in Milwaukee.
Romney said she was confident that her husband and Paul Ryan would carry Wisconsin – which would be a first in 28 years for the Republicans. Romney also indicated that women would be well-represented in a Mitt Romney cabinet.
As governor of Massachusetts, Ann said half his cabinet was made up of women. Four of them appeared with her Thursday – Counselor Cindy Gillespie, deputy chief of staff Renee Fry, consumer affairs secretary Beth Lindstrom, and environmental affairs secretary Ellen Herzfelder.
Romney said more women have slipped into poverty over the last 4 years. And she said women need to know that, "Mitt is a person who cares, who will work harder than anyone, who will be there, and who will not fail."