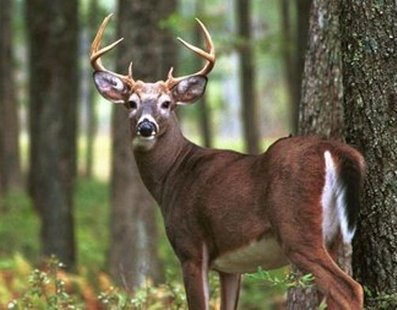 COLUMBIA COUNTY, WI (WTAQ) - State officials confirmed Tuesday afternoon that the EHD disease killed a number of deer in Columbia and Rock counties.
Scientists at Michigan State are still working to confirm the disease in deer carcasses found in Walworth and Waukesha counties.
The state DNR said last Friday that 31 deer deaths were, "suggestive" of having Epizootic Hemorrhagic Disease. EHD is carried by midges, and it can affect elk, antelope, and bighorn sheep as well as deer.
It's a relatively rare disease, but it's been confirmed in over a dozen states this year – including Michigan, Iowa, Illinois, and Indiana.
Wisconsin's EHD cases are the first since 2003, when 14 deer died from the condition in Iowa County.
Landowners in southern Wisconsin reported the latest cases to the DNR. Wildlife supervisor Eric Lobner said it's fortunate that the public is mindful of the deer population, and is willing to report small pockets of problems.
EHD does not affect humans.