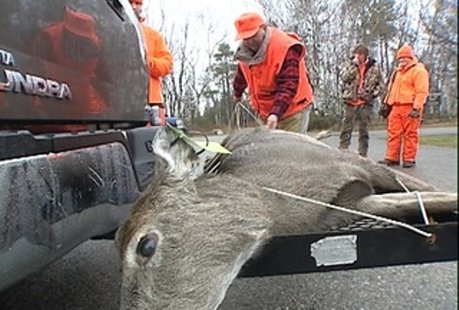 MADISON, Wis. (WSAU) - The Department of Natural Resources is looking for your help in tracking a troubling deer illness.
Biologists have been tracking an outbreak of a blood borne illness in deer in southern Wisconsin. Supervisor Eric Lobner says a necropsy has determined symptoms that are consistent with a disease found in deer known as epizootic hemorrhagic disease or EHD. "Our neighbor states have been seeing EHD outbreaks for the last several weeks. We think it has made its way into southern Wisconsin." The disease is spread by midges and no see ums. It's not a threat to people, but there have been significant kills in clusters.
Lobner says an expected frost this week should stop the spread of the disease in the northwoods by killing the insects, but that hunters should be on the lookout for any localized appearances of deer carcasses.
To report a sick deer, contact your local warden, or call the DNR call center toll free at 1-888-WDNR-INFO (1-888-963-7463)
ON THE WEB