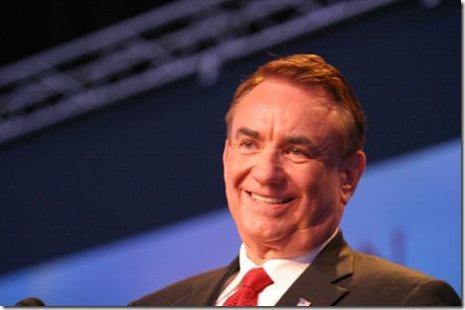 MILWAUKEE (WTAQ) - There's a report that U.S. Senate candidate Tommy Thompson was a board member of several health-related companies that got in trouble for various reasons.
The Milwaukee Journal Sentinel reviewed court filings, government reports, and media accounts of companies for which the Republican Thompson served.
Paul Hodgson of GMI Ratings said his company gave failing marks to 3 of the 6 larger public firms for which Thompson is a board member. Thompson also serves on about two dozen other boards, but GMI said they were too small to review.
Lisa Boothe of Thompson's Senate campaign said the candidate was not involved in the daily operations of any of the firms – and instead, his role was to provide a strategic vision.
Thompson shared his expertise with health-related firms after he was George W. Bush's Health and Human Services secretary.
According to the Journal Sentinel, the most controversial firm in which Thompson was involved was the medical device maker CR Bard of New Jersey. It booked a $51 million charge in January to resolve a federal investigation into one of its divisions.
Last year, Bard paid $184 million to settle 2,600 lawsuits involving problems with a hernia patch.
Republican campaign strategist Mark Graul says corporate problems are not expected to hurt Thompson at the polls in November.
Democrat Tammy Baldwin's camp has not commented.