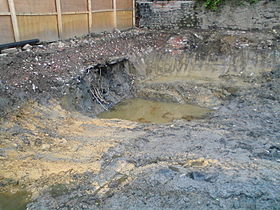 OSHKOSH, WI (WTAQ) - The Oshkosh Board of Education has canceled plans to buy a plot of land on after contaminants were found in the soil.
The contaminated plot along West Linwood Avenue was found near the construction site for the new Oaklawn Elementary School.
Its discovery means more tests will be conducted on the school grounds, costing another five to seven thousand dollars.
School district officials say results from the additional soil tests should be available in about a month.
They say the canceled land sale will not delay construction on the new school building. It should be open for classes by next September.