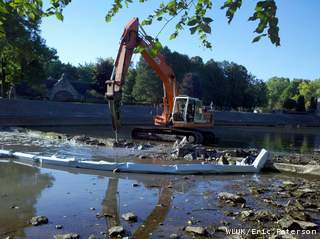 HOWARD, WI (WTAQ) - For the first time in more than 70 years fish will be able to migrate up Wisconsin's Duck Creek past Pamperin Creek.
Two dams are being removed from the Wisconsin park and another is being modified.
The project is being funded jointly by the Oneida tribe, Brown County, the DNR and the U.S. Fish and Wildlife Service.
Those dams had no apparent function.
They may have been constructed in the 1930s for aesthetics and, maybe, collecting water for skating.
Their removal will improve and expand the fish habitat.
Modifications will be built to stop the migration of the round goby, an invasive species.