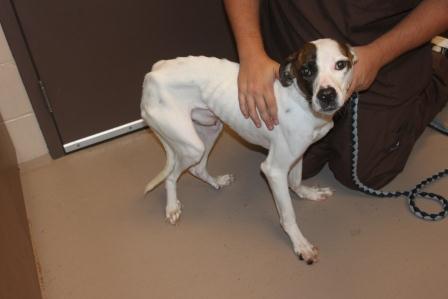 APPLETON, WI (WTAQ) - The Fox Valley Humane Association is caring for a severely malnourished dog that was found abandoned in a cage behind an Appleton business.
The white male dog was stuffed inside a cage that was too small, had muscle atrophy in its legs, overgrown toenails, tarter build up on its teeth and footpads soaked with urine.
An award is being offered for information leading to an arrest and conviction in the animal abuse and neglect case. The FVHA has named the dog Chance. The dog was found near the corner of North Locust Street and West Lindbergh Street on September 5th.