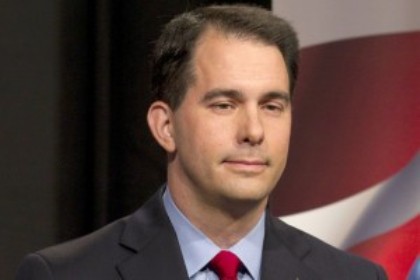 MILWAUKEE (WTAQ) - From Milwaukee to Tomahawk and beyond, Wisconsinites are remembering the 9/11 terrorist attacks on this day 11 years ago.
Governor Scott Walker spoke at a ceremony at Milwaukee's War Memorial.
Walker said he took his two sons on a trip to New York so they could see Ground Zero. He told them to think about those who survived, as well as the 3,000-plus who died. In the governor's words, "The best way we can honor the dead is to serve the living."
Gurmail Singh, the head priest at the Sikh Temple of Wisconsin, asked people to end ignorance and hatred. He called them the breeding grounds for violence – which the Sikhs know first-hand after last month's shooting massacre in Oak Creek.
Milwaukee Mayor Tom Barrett was a member of the U.S. House at the time. He said the Capitol was quickly evacuated – and when members returned that night, members of both parties truly came together. And Barrett said, "I believe we can do it again."
There was also a ceremony in Tomahawk at the hour of the first attack, 7:45 a.m. A parade was also held which featured veterans.
And in Wisconsin Rapids, a Freedom Walk was planned. It was to end at the Wisconsin State Firefighters' Memorial in Rapids.
Governor Walker has ordered all flags to fly at half-staff Tuesday in remembrance of the 9/11 tragedy.