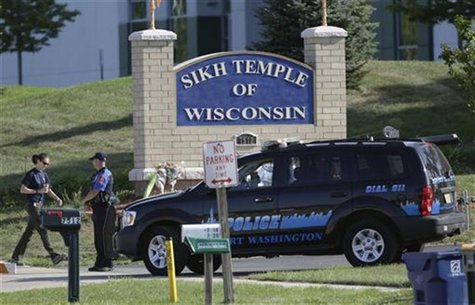 OAK CREEK, WI (WTAQ) - Republican vice presidential candidate Paul Ryan is observing the 9/11 anniversary by meeting with police, fire-fighters, and other rescuers in Oak Creek.
Ryan landed at Milwaukee's Mitchell International Airport just before 12:30 Tuesday afternoon. He's expected to greet those who responded to the Sikh Temple massacre just over a month ago.
Six worshippers were killed, and police lieutenant Brian Murphy was one of four people wounded.
Another Oak Creek officer, Sam Lenda, shot at gunman Wade Michael Page to end the massacre – and Page ended his own life by shooting himself in the head.
A Sikh minister was part of Milwaukee's anniversary observance of the terrorist attacks at the World Trade Center, the Pentagon, and rural Pennsylvania on September 11th of 2001.
Ryan will stay in Wisconsin tonight, and hold a campaign rally Wednesday in De Pere.