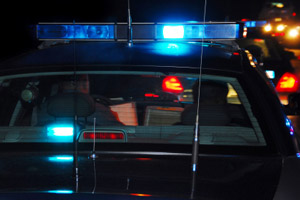 ST. CROIX FALLS, WI (WTAQ) - Police in northwest Wisconsin said it was easy to catch a bank robber on Friday.
That's because she was wearing a bright yellow highway safety vest at the time – and it made it easy for officers to find her in a getaway car.
The woman is from Stanchfield Minnesota.
Police said she was also wearing sunglasses and a baseball cap when she entered the Eagle Valley Bank in St. Croix Falls. She reportedly gave the teller a note that she might armed, and she got away with an undisclosed amount of cash.
Bank employees called 911 and gave a description of the robber – and she was picked up not long afterward. The stolen money was recovered.
The Polk County sheriff said the same bank was robbed on March 2nd by a woman with sunglasses and different clothes.
Authorities are trying to find out if the same woman committed both heists – plus a recent bank robbery in Princeton Minnesota. All three hold-ups took place on Fridays.