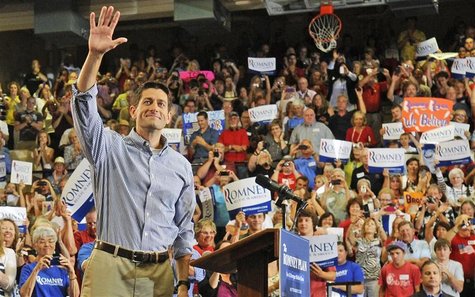 DE PERE, WI (WTAQ) - Wisconsin Congressman and Republican vice presidential candidate Paul Ryan will visit De Pere Wednesday.
The news first broke on Ryan's Facebook account, but a Romney campaign spokesperson confirms there will be a Victory Town Hall Rally September 12.
It'll happen at the Cornerstone Community Ice Center, 1640 Fernando Drive.
Doors open at 8:30 a.m. The program is scheduled to begin at 10:30.
The campaign says all attendees will go through security and should bring as few personal items as possible.
No bags, sharp objects, umbrellas, liquids, or signs will be allowed in the venue. Cameras are permitted.
The rally is open to the public. You can register for tickets by clicking here .