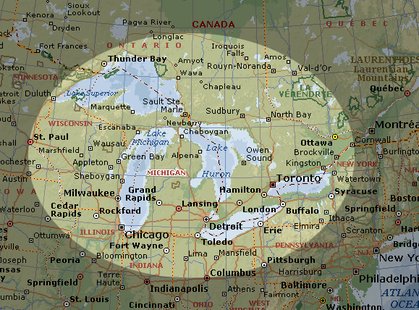 WASHINGTON D.C. (WTAQ) - The U.S. and Canada will renew their commitments Friday to protect the Great Lakes.
An international agreement that was first signed 40 years ago has been updated for the first time since 1987.
Federal EPA Administrator Lisa Jackson and Canada environmental minister Peter Kent were to sign the new version of the agreement at the Canadian embassy in Washington.
It identifies contaminated areas along the Great Lakes that need to be cleaned up – and it has long advocated lower nutrient levels that cause algae blooms.
Progress has been made in eliminating algae. But there are new threats that the updated agreement deals with – like keeping the bloated Asian carp at bay, restoring native species, and preparing coastal places on the Great Lakes for climate change.