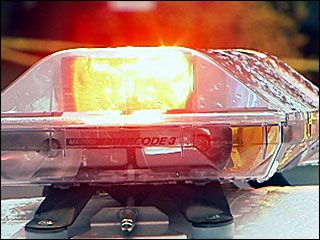 OSHKOSH, WI (WTAQ) - Authorities in Oshkosh say a pedestrian was killed overnight after getting hit by two vehicles, and one involved a hit and run.
It happened around 2 a.m. Friday on Ohio Street between 6th and 9th streets.
Officials say a 53-year-old woman from Oshkosh was in the middle of the road when she was hit by a car and dragged for a block. The car eventually came to a stop. The victim was then hit by a second car, which did not stop. Police describe the vehicle as a white SVUV Ford Expedition or Ford Explorer type vehicle.
The first car driver, a 45-year-old woman, was arrested for drunk driving. Police believe the impact of the first car hitting the woman killed her.
Oshkosh Police are asking anyone with information to call them at (920) 236-5700.