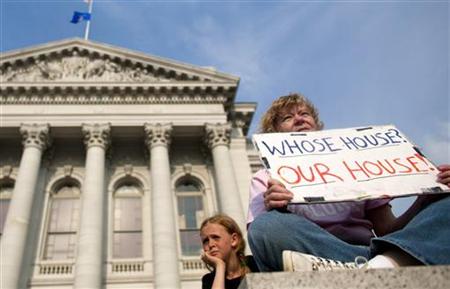 MADISON, WI (WTAQ) - A judge in Madison has thrown out a lawsuit filed by protestors who were ticketed when they refused orders to move their picketing to the ground floor of the State Capitol Rotunda.
Prosecutors dismissed the tickets – but the protestors still filed suit, claiming their free speech rights were hampered in violation of the Constitution.
But Dane County Circuit Judge Frank Remington said the citations did not list the specific rule that was violated – so the group could not legally challenge those rules.
The order to move the protests came in March of last year, during the height of the Capitol protests over the new state law which virtually ended collective bargaining by most public employee unions.
Remington said the protestors' free speech rights were not restricted, because the order did not ban the plaintiffs from picketing inside the Capitol building.