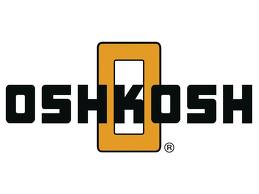 OSHKOSH, WI (WTAQ) - The military vehicle business is picking up at the Oshkosh Corporation – at least a little bit.
Thursday, the company announced a $67 million order from the Marine Corps for 260 all-terrain trucks. Production is scheduled to begin next April at the Oshkosh plant, and the order is due to be finished in September of 2014.
Workers have been filling orders for over 11,000 similar all-terrain trucks that have been used in the wars in Iraq and Afghanistan.
Also, Oshkosh is in the process of building a possible prototype for the next generation of combat vehicles to replace the Humvee.
In July, Oshkosh was one of three firms selected for the project. It's making 22 joint light tactical vehicles over the next year. The Pentagon will test the models from all three firms, and then choose a final contractor.