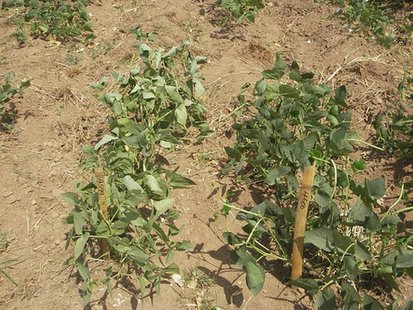 MADISON, WI (WTAQ) - Wisconsin's drought conditions have gotten worse over the last week, as much of the north is abnormally dry for the first time this year.
The U.S. Drought Monitor said Thursday that almost 89 percent of Wisconsin's land area is abnormally dry or worse. That's way up from 49 percent just a week ago.
The reason is that abnormally dry conditions now cover the entire northern third of the Badger State except the far northwest.
Douglas, Bayfield, and Burnett are the only counties which are totally outside the drought area – along with virtually all of Washburn County.
Half of Ashland County is abnormally dry for the first time, along with the vast majority of Polk, Iron, and Barron counties.
The southern half of Wisconsin is in a moderate or severe drought. But the extreme drought territory has not changed. It covers all of Lafayette and Green counties, and parts of Grant, Iowa, Dane, Rock, Walworth, Kenosha, and Racine counties.
There's a chance of rain in southern Wisconsin Thursday night and Friday.
Rain is likely in the far northwest Thursday night, and in other parts of the north through Saturday. Dry and mild weather is expected statewide Sunday and into next week.