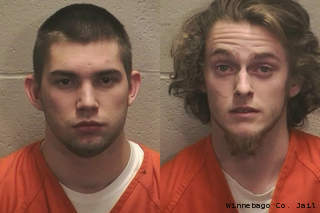 OSHKOSH, WI (WTAQ) - Two men who beat up a man outside an Oshkosh bar last Christmas Day have learned their fate.
In court Wednesday, Jake Immel-Rhode and Lyall Ziebell were each sentenced to two years in prison.
They were also placed on three years extended supervision.
The victim told Oshkosh police he was attacked because he is gay.