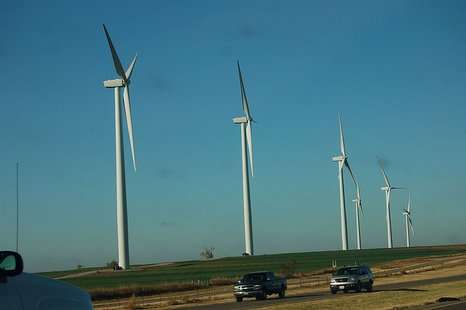 WASHINGTON D.C. (WTAQ) - If you have suggestions to keep birds and bats safe from wind turbines the U.S. Fish and Wildlife Service is seeking some public input.
An effort aimed at habitat conservation is being undertaken by the federal agency in 8 states.
The feds say they want to promote clean energy with putting endangered species at risk.
The Fish and Wildlife Service is reportedly accepting comments until October 1st.
Several approaches are on the table for consideration, including slowing the turbines when bats are near or birds are in their migration pattern. It's also possible to avoid locating wind-energy projects in areas where endangered birds and bats live.