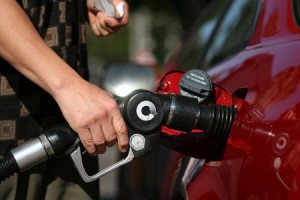 RIB MOUNTAIN, WI (WTAQ) - A conservative group offered cheap gas near Wausau Tuesday, to convince voters that President Obama's economic policies have failed them.
Hundreds of drivers lined up at a Mobil station in the town of Rib Mountain, where the Americans for Prosperity offered fuel at the same price motorists paid when Obama took office in 2009 – $1.84 a gallon.
For four hours, the group paid the difference of $1.70 per gallon.
The drivers were asked to sign petitions, highlighting what the group called Obama's failed agenda. But they didn't have to sign to get the cheap fuel.
The liberal group "We Are Wisconsin" filed a complaint with the state Government Accountability Board, claiming the group illegally gave away items of value in exchange for votes.