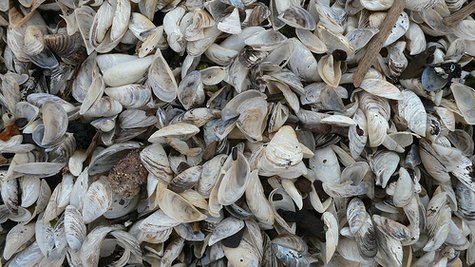 MINNEAPOLIS (WTAQ) - A new research effort in neighboring Minnesota could help Wisconsin experts better understand aquatic invasive species – including zebra mussels and the Asian carp.
University of Minnesota carp biologist Peter Sorensen says researchers are trying to develop technology that will more accurately and precisely measure the presence of invasive water species. They'll also try to create ways to manage them effectively.
Sorensen says there are probably invasive species in every body of water in Minnesota – and his group is in the process of hiring experts to focus on zebra mussels and the Asian carp.
Both have been harmful in both Minnesota and Wisconsin.