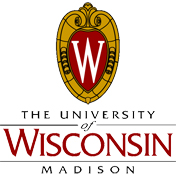 MADISON, WI (WTAQ) - Three UW-Madison professors have expressed concerns about President Obama's campaign visit to the campus Thursday afternoon.
Ken Mayer, Donald Downs, and Ann Althouse say it's unfair to make students register with the Obama campaign and express their support before they can get a free ticket.
The event will be held on a large open hillside outside Bascom Hall in the central part of the campus. Six nearby buildings are shut down for security reasons – and Mayer said some instructors planned to give exams in those buildings Thursday.
He said a campaign rally, "hardly seems appropriate to shut the central campus down for an entire day, closing offices and seriously disrupting our mission." And he said the UW was penalizing or inconveniencing staff members for an event in which they had no say in planning.
Downs says it raises questions to force students to click a link on Obama's Web site which says "I'm in."
UW vice president Vince Sweeney said administrators took the concerns seriously, and will respond. He said staffers in the affected buildings were encouraged to take vacation or a personal day, or move to a different location.
The UW says the Obama camp will pay the university $15,000 for Thursday's rally. Taxpayers will cover police and security costs.
The last time Obama visited Madison in 2010, the police bill was around $260,000.