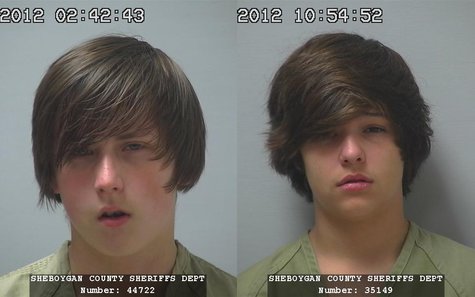 SHEBOYGAN, WI (WTAQ) - The preliminary hearing for two 13-year-old boys for the gruesome death of an elderly Sheboygan Falls woman will continue into Tuesday.
Antonio Barbeau and Nathan Paape are both charged as adults with first-degree intentional homicide and a judge has decided there is probable cause in the case, but has not made a decision if the case should be tried in adult or juvenile court, like the defense is trying to get.
After the preliminary hearing, Sheboygan County District Attorney Joe DeCecco said he disagrees with the defense. DeCecco says as a prosecutor you don't look at their Justin Bieber haircuts, their innocent faces or whether they are 13 or 80, you look at what they did.
Both are charged in the bludgeoning 78-year-old Barbara Olson to death at her home in Sheboygan Falls last month. Olson was Barbeau's great-grandmother.
Sheboygan County District Attorney Joe DeCecco said the boys admitted going to Olson's house with the intent to rob and kill her – but he did not say why.
Police said the boys attacked Olson with a hatchet and a hammer after they ransacked her house, and she came home and caught them.
DeCecco said the boys then put some of her jewelry and other items in her vehicle – and they drove it to a Sheboygan bowling center, where they left the keys inside in the hopes that somebody would steal it and become implicated in the murder.
The DA said the boys then went to eat pizza, and later bought cleaning supplies to wipe their fingerprints off Olson's car.