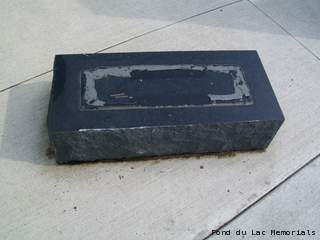 FOND DU LAC, WI (WTAQ) - Fond du Lac police say a charge has been filed against a man for allegedly knocking over a firefighters memorial.
18-year-old Elvin Hightire is due for an initial court appearance October 16.
Police say Hightire admitted to damaging the memorial in Hamilton Park back in July.
Hightire did say he was simply leaning against the 500 pound stone memorial which honors four firefighters killed in the line of duty when it tipped over.
The memorial has since been repaired.