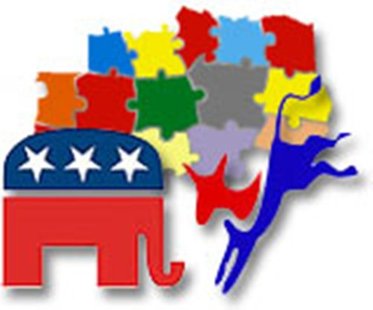 MADISON, WI (WTAQ) - Wisconsin taxpayers have spent $925,000 to defend a re-districting process that three federal judges said was way too secretive – but in the end, was constitutional.
The State Justice Department told the AP that its costs were for defending the state elections' agency in two lawsuits against the new Senate and Assembly district maps drafted and approved by majority Republicans last year.
And the bill could be raised to $1.6 million, if the courts decide that the state must pay the legal costs for the Democrats and Hispanics who ended up combining their legal action. That matter is still pending.
Also, the Justice Department is considering an appeal of a small part of the case – and officials say that also raise the state's legal bill. 14 Democrats and a Milwaukee Hispanic group filed suit.
The Democrats said hundreds of thousands of state residents had to wait an extra two years to elect their senators, after Republicans moved them into new districts. And Hispanics said the GOP tried to dilute their power in the Legislature, by separating Latino residents into different districts.
The federal court ordered that a Hispanic boundary in Milwaukee be adjusted, and that was achieved out of court.
The federal judges scolded Republicans several times for not disclosing their methods in determining the new districts – which critics said were meant to keep the GOP in power until the next Census and re-districting process in 2020.
Still, the judges ruled that 130 of the 132 Senate and Assembly districts met the requirements of having nearly equal populations as required after every 10-year Census. And Senate GOP leader Scott Fitzgerald said the Legislature did exactly what it was supposed to do.
But Assembly Minority Leader Peter Barca said an open, transparent redistricting process could have avoided the need for the lawsuits. Senate Democratic Leader Mark Miller said the secrecy forced the Justice Department to defend, "the Legislature's abuse of power."