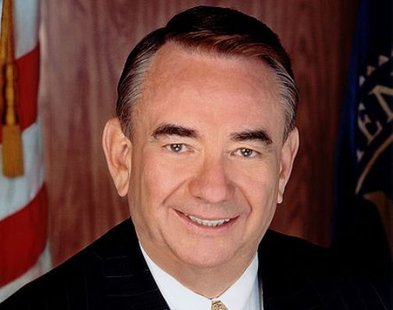 MILWAUKEE (WTAQ) - Wisconsin's U.S. Senate primary is only two-and-a-half months away.
But with the governor's recall election coming up, it's clear that Wisconsinites are not tuned in yet on the battle to replace Herb Kohl next January.
Four Republicans will square off for their party's nomination in a primary on August 14th. And for now at least, Tommy Thompson gives him an edge due to his past service as governor and a Bush cabinet secretary.
A new Marquette Law School poll gives Thompson a 46 percent favorable rating, and only 16 percent did not know about him to have an opinion.
But 72 percent say they don't know enough about hedge fund manager Eric Hovde, and just 15 percent rate him favorably.
Former Congressman Mark Neumann ran a statewide race just two years ago, but 51 percent in the Marquette poll still said they don't know enough about whether he'd be a good senator. He has a 26 percent favorable rating.
State Assembly Speaker Jeff Fitzgerald has an 18 percent favorable rating, but 55 percent said they didn't know enough about him.
The winner of the GOP primary will face U.S. House Democrat Tammy Baldwin in November. And the Marquette poll indicates that she still has a lot of work to do to get known statewide.
47 percent could not form an opinion about her, and she has a 26 percent favorable rating.