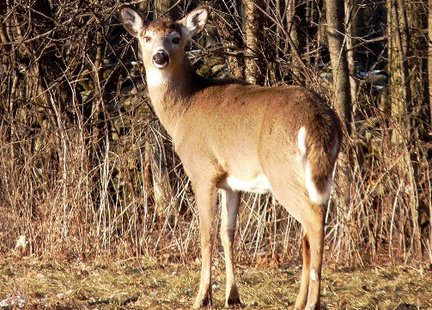 MADISON, WI (WTAQ) - Most Wisconsin drivers know they should watch out for deer during the fall mating season, and around the time of the November gun hunt.
But you might not know that June – which starts Friday – is one of the worst months for vehicle-deer crashes.
The state DOT says female deer are looking for spots to give birth. And fawns often separate from their mothers in June, making them more susceptible to being hit by drivers.
Officials say June is either the worst or 2nd-worst month of the year for injuries by motorists due to deer crashes.
State Patrol Major Sandra Huxtable says motorcyclists should be especially careful in the countryside. That's because all but one of last year's five fatal deer crashes involved bikers.
Wisconsin had over 18,000 deer crashes with motor vehicles in 2011. Dane County had the most with 846, followed by Shawano County with 762.